I had a chance to try out the new feature of the Find My app that lets you send your location via Satellite. This is perhaps not so easy to demonstrate, since it requires you to be at a location without WiFi or cell service. I was traveling in some areas of North Carolina without cell coverage, so I took advantage of that to try out this new feature.
Prerequisites
iPhone 14 or 14 Pro (or later, presumably)
iOS 16.1 or later
Friend(s) previously added to "Share my Location" in Find My
Be away from cell and WiFi coverage
Be outdoors with a clear view of the sky
Sharing your location via Satellite in Find My doesn't send your location to anyone in particular. It just makes your location available so that friends who already have access to your location can access it. It never asked me who I wanted to send it to. Sending your location is a one-way transmission. You do not receive anyone else's location, or any other data, except a confirmation that your location was sent.
You start off by pressing Me at the bottom of the Find My app.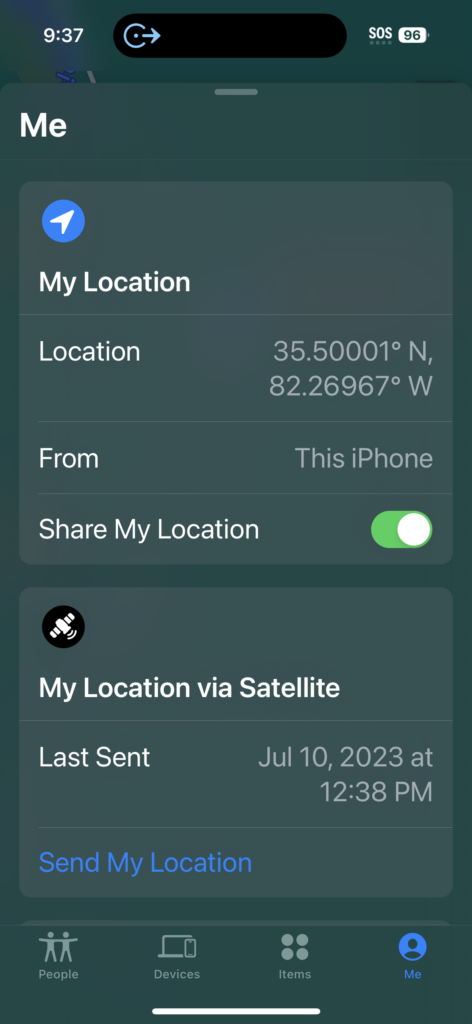 You will then see an option to Send My Location under My Location via Satellite.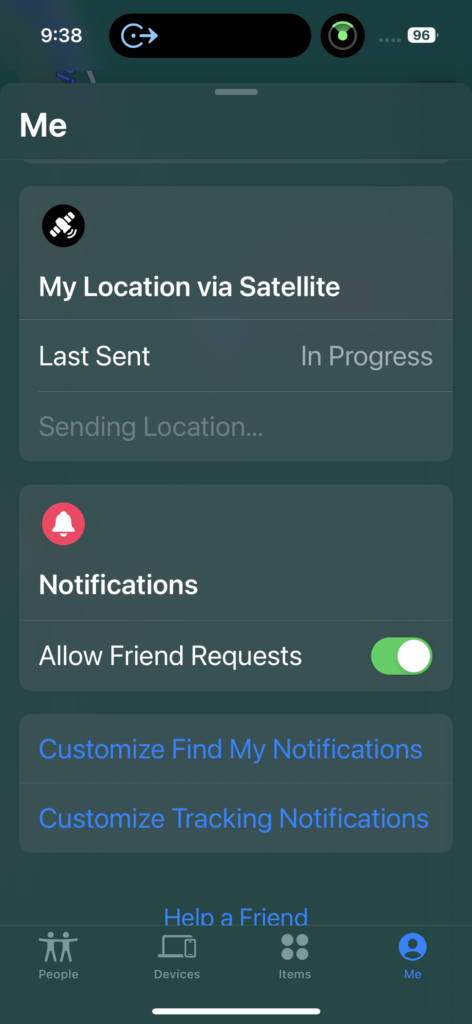 Note the little green satellite tracking icon at the top.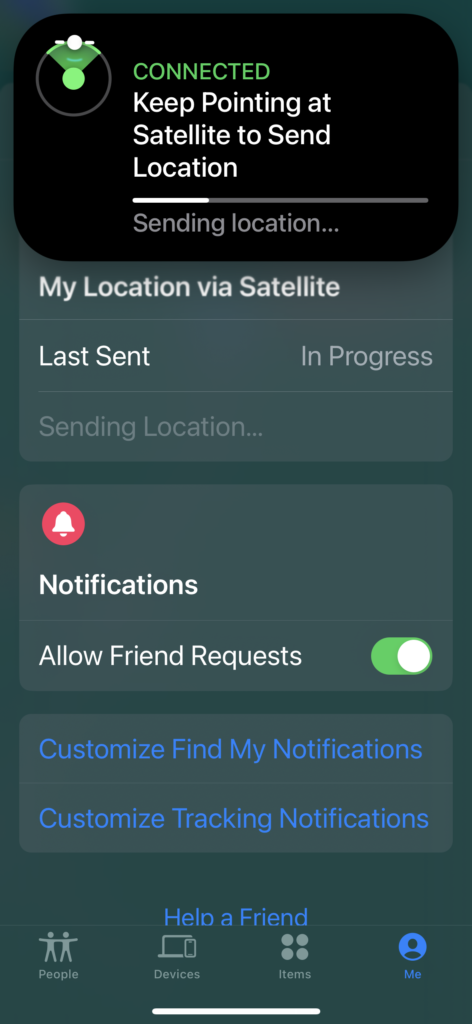 Tapping the tracking icon brought up this screen. You turn to face left and right to keep the white dot centered in the green arc. The iPhone acquired the satellite and sent my location quickly and easily. It seemed like it would have worked without me doing anything special to aim my phone.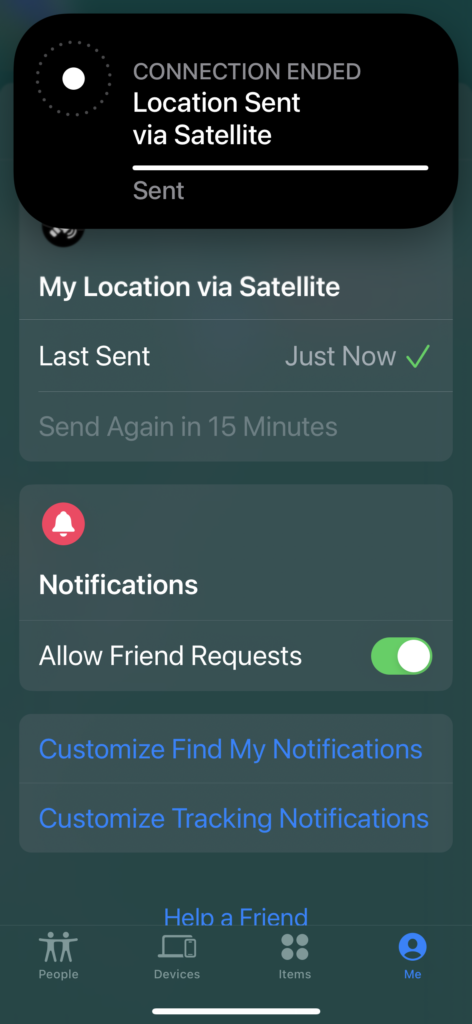 I hope this little preview gives you some idea of what to expect if you ever need to send your location via satellite. The most important thing is that you must set up sharing your location with friend(s) in the Find My app before leaving on your trip to a remote location.