Apple released iOS 11.0.3 on Wednesday, October 11, 2017. The description of the release is as follows:
iOS 11.0.3 includes bug fixes for your iPhone or iPad. This update:

Fixes an issue where audio and haptic feedback would not work on some iPhone 7 and 7 Plus devices
Addresses an issue where touch input was unresponsive on some iPhone 6s displays because they were not serviced with genuine Apple parts
It so happens that I repaired my iPhone 6s screen recently with an apparently reputable, but non-Apple replacement screen.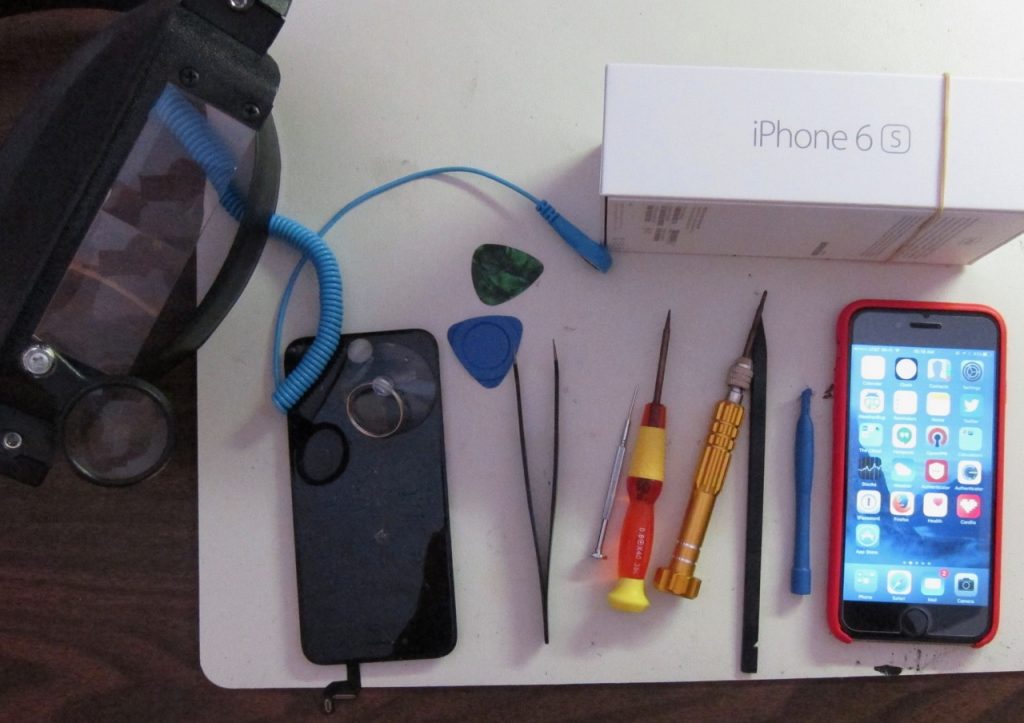 Since the repair, I had noticed a few times when the touch screen became completely unresponsive. This was disconcerting at first, because an iPhone that doesn't respond to any tap, touch, drag, etc. is pretty much a useless brick. However I found that just waiting about 1 minute or so with the screen off would bring it back to life. Since it didn't happen but a few times, and since I knew a workaround, I didn't complain to anybody.
Apparently, this was happening to enough people to reach the ears of Apple.
I want to give Apple a big thank you for putting in a software fix to work around a hardware problem that was not their fault. They could have done nothing. Some companies have gone so far as to deliberately disable unauthorized 3rd party hardware. Not Apple. Apple stuck by their customers, and this customer intends to stick by Apple.
Apple customers who used 3rd party replacement screens escaped with only a stern talking-to:
Note: Non-genuine replacement displays may have compromised visual quality and may fail to work correctly. Apple-certified screen repairs are performed by trusted experts who use genuine Apple parts.
While we're on the subject of screen repair. Although I did successfully repair my own iPhone screen, I can't really recommend doing it yourself. The process involved a jeweler's magnifier, a guitar pick, a suction cup and six or eight nearly microscopic screws. I came extremely close to letting the magic smoke out of my iPhone. (Smoke must be what makes it work, because if the smoke ever comes out, it doesn't work any more!)
I got away for about $50, but the folks who install a genuine Apple screen for, say, $150 are earning their money.