[Bright House Networks, now Spectrum, is the near-monopoly provider of "high-speed" internet in the Brevard County, Florida area. This article may or may not apply for other regions or providers.]
If Brighthouse was your Internet Service Provider (ISP) you have probably heard that they are changing identities to Spectrum. Here is what I know about the change that may affect our members in the Brevard County area.
Brighthouse's "Lightning" internet service (50 Mbps) is now the default Spectrum service, and the speed has been bumped to 60 Mbps (Megabits per second)
For customers subscribing to internet only (no bundled TV or phone, etc.), Lightning service formerly cost $74 per month. The new 60 Mbps service is priced at $59.99. (January 2017)
If you subscribed to a lower speed, it looks like your price went up from $54, but your speed also went up. A lot.
If you already had a cable modem capable of the new speed, you do not need to get a new modem.
You do not need to subscribe to Spectrum's $5/month WiFi if you already have your own WiFi router.
If you are paying the old, higher, price for Lightning, you need to call Spectrum and ask in order to get the new lower rate. They will really push their TV bundles and other options. Make sure you know what services you actually want to buy before calling.
When we called to get the new rate, they said okay, but you have to get a new modem, but there's no charge for the modem, and they will come out and install it for free. I had purchased  my own cable modem previously, but we agreed to the new one.
So sure enough, a tech comes out and hooks up the new modem. The thing is enormous!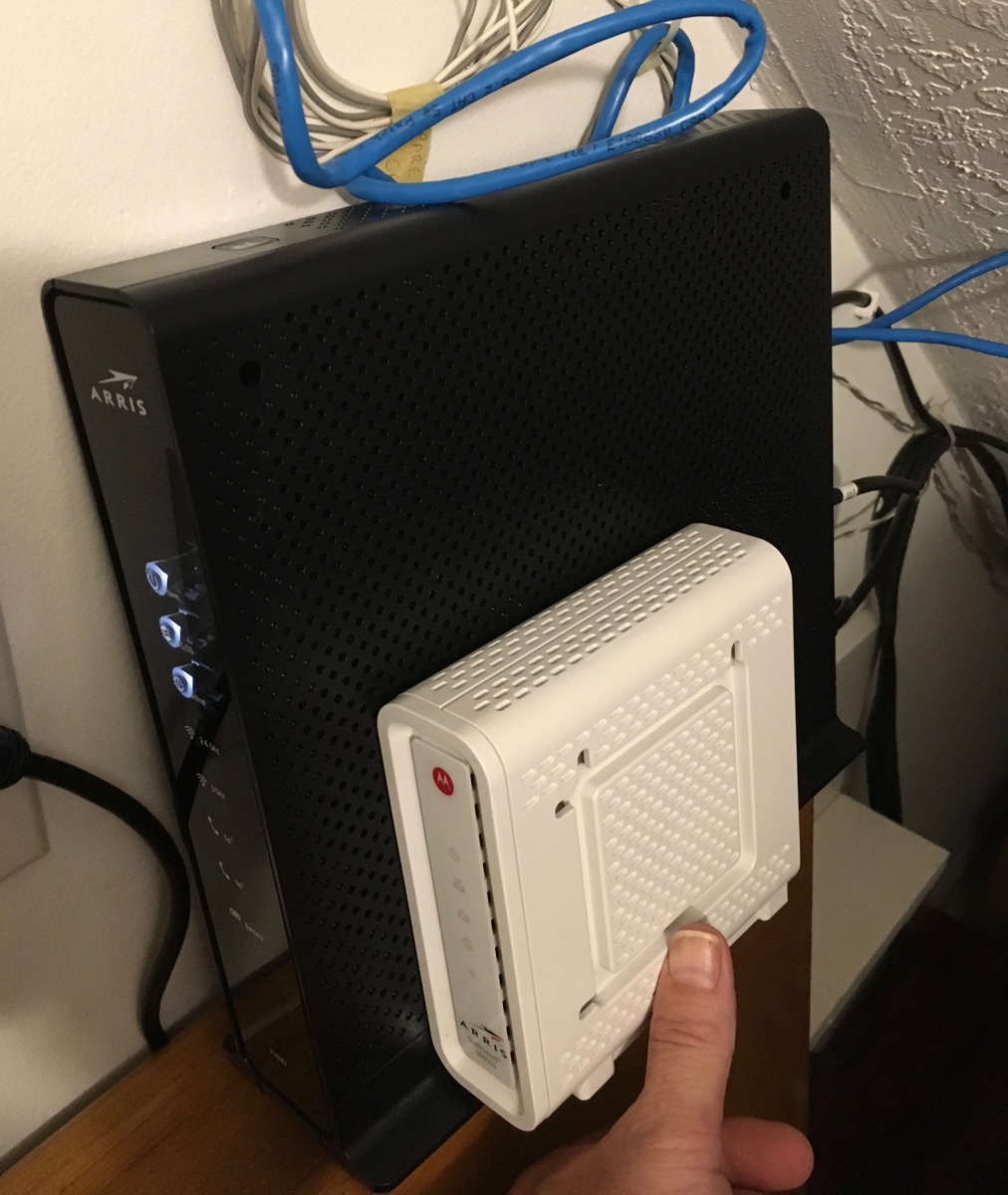 The white modem is the one I bought, which works up to 100 Mbps. The big black one is about three times the size. I had to build a shelf for it in my closet. It doesn't mount on the wall.
Next, we find out that in addition to the agreed rate for internet service, Spectrum is now charging us $5/month for WiFi, which is provided by the black behemoth. That was a surprise, and we called back and insisted that we didn't want to buy their WiFi service. Spectrum says okay, but you have to return our modem. I had come extremely close to selling my own modem on eBay, but I still had it.
I think Spectrum would have sent someone out to pick it up, but my wife took it to the office in person. There was a big, slow line at the customer service desk.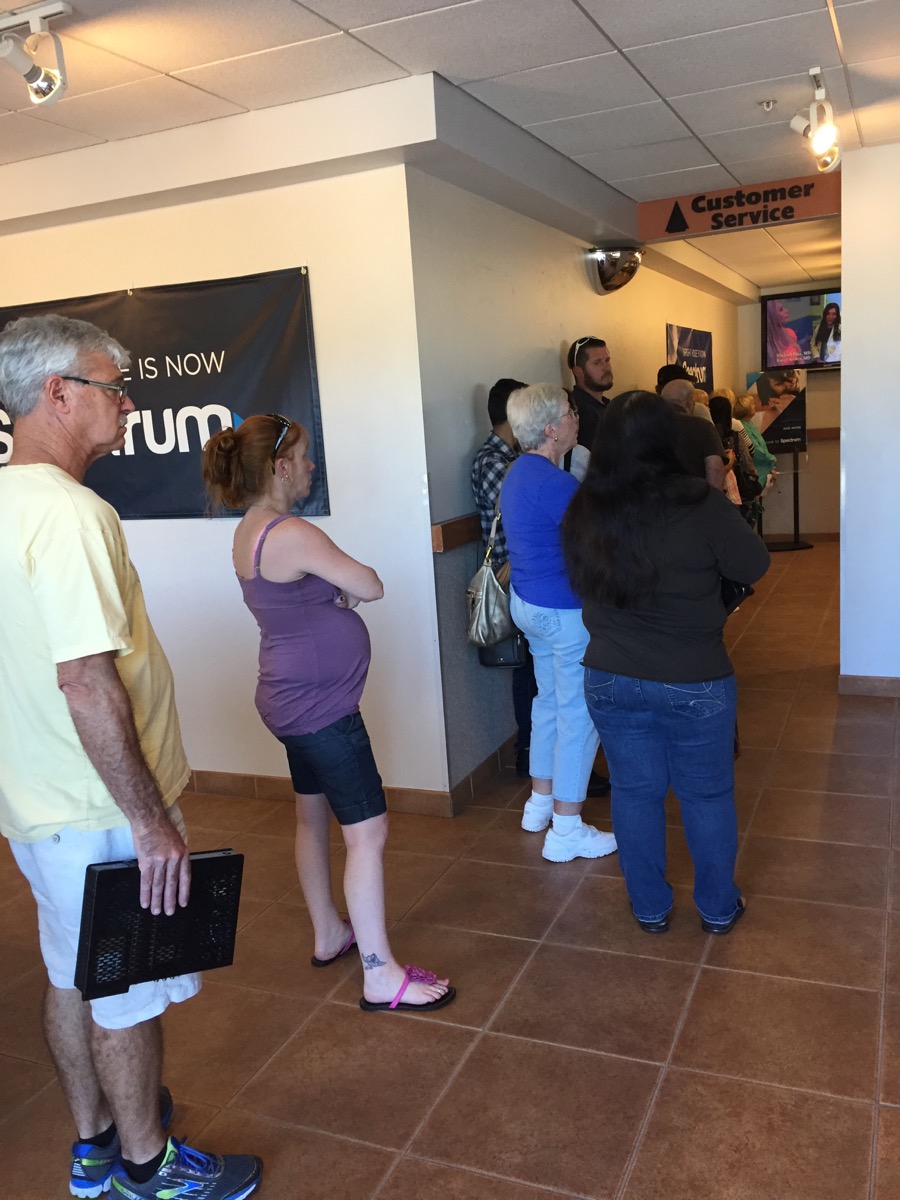 At least some of those people said they were cancelling their service, probably due to price increases on their service(s).  The good news is that someone poked their head out and asked if anyone was simply returning equipment. They went ahead and processed those quickly. If you do take something back to Specturm, be sure to get and keep a receipt for it.
Spectrum told a friend that Spectrum had unnecessarily installed a lot of modems because they had been mis-trained for the transition from Brighthouse. That's believable, but I could also believe that they just wanted to upsell customers to their WiFi service and that they lied by omission to get it onto customer's monthly bills.