[Bright House Networks is the near-monopoly provider of "high-speed" internet in the Brevard County, Florida area. This article may or may not apply for other regions or providers.]
A few years ago, Bright House Networks started charging monthly rental for cable modems. It started out as $2 per month, and last I heard it was $4 per month. This has motivated some people to buy their own modem to avoid the monthly charge. It will probably take a couple of years to reach payback on the modem at that rate, but the monthly rental may go up and is unlikely to go down.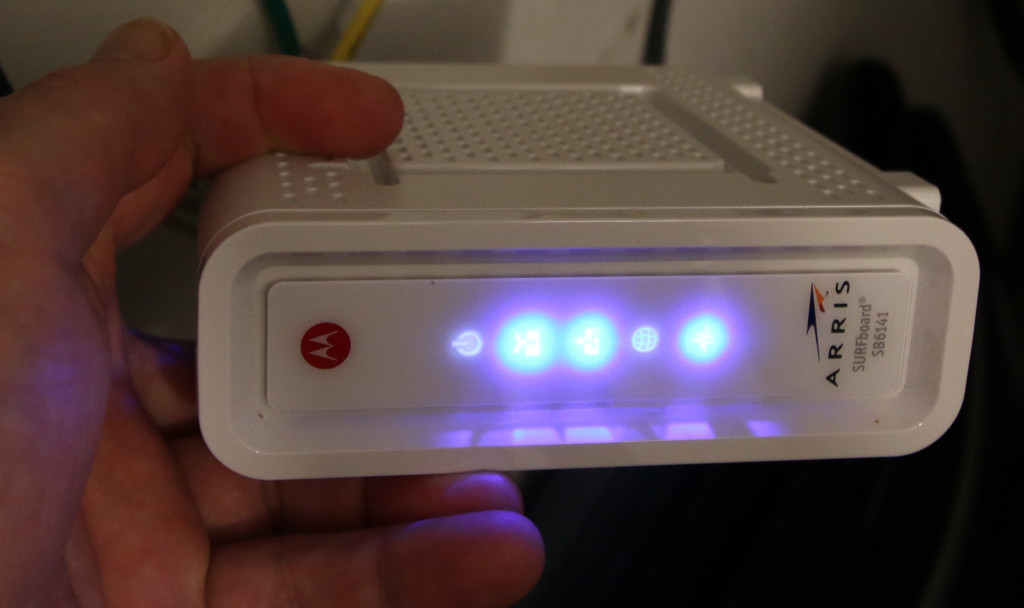 The  other reason to think about a new modem is that some of the modems out there are old and erratic. If you have internet problems that seem to come and go with no pattern, you may need a new modem. If your connection goes down and rebooting (power-cycling) your existing modem fixes it, it may be time for a new one. See this post about the trials and tribulations that can result from having a problematic cable modem.
If you are having modem problems, and the modem belongs to your provider, you don't have to buy a new one — they should replace it for you. For some reason, Bright House Techs seem reluctant to do that on a service call. However, you can simply disconnect your modem, and take it in person to the Bright House office during business hours, and they will take your old modem and give you a different one. The one you receive might be newer or better or it might not.
You should not buy a new cable modem expecting to get tremendously faster speed. The speed of your connection is determined by the policy of your provider and the speed tier you pay for. If you buy the latest, high-speed cable modem, the most you can expect is to get the speed you are paying for.
Cable modems typically do not include WiFi. You probably need a separate WiFi router for that, if you don't already have one.
You Must Choose A Compatible Modem
If you buy your own modem, make sure it is compatible with your internet provider. Brighthouse has a list of compatible modems.
I chose the Motorola Arris SURFboard SB6141. If you have telephone service through your cable company, be aware you will need to choose a different model. The slightly less expensive SB6121 would work just as well. The extra money just buys you a little bit of future-proofing, in that you will be ready for higher speeds should you decide to pay for them.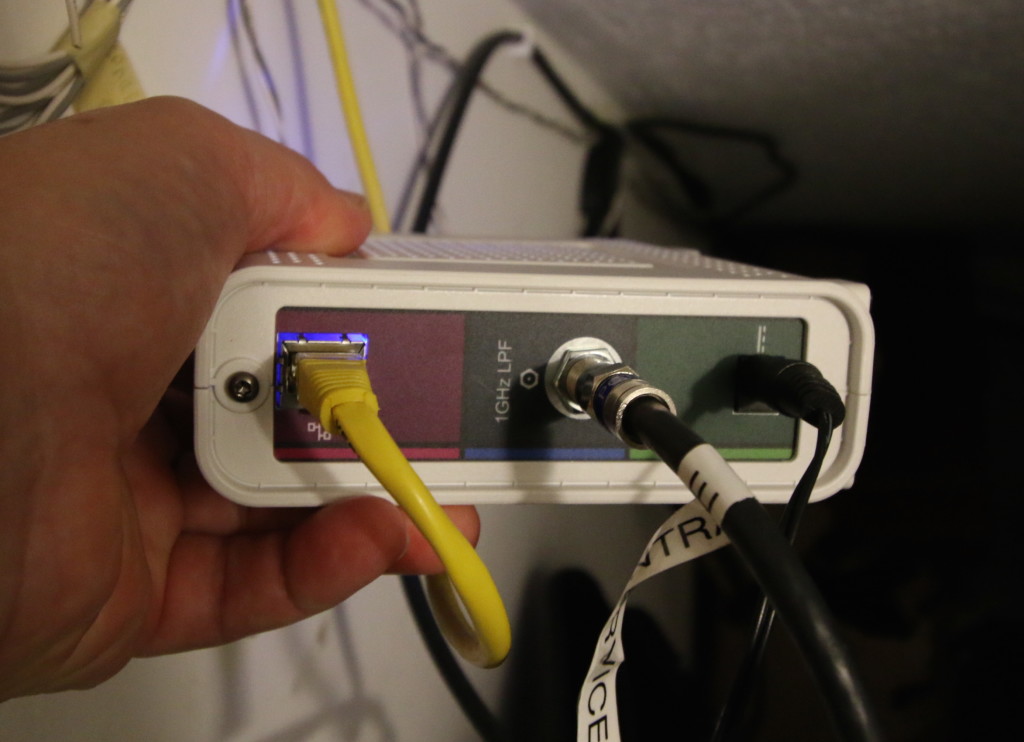 You Must Notify Your Provider of the New Modem
Make sure you know the tech support number of your provider before you disconnect the old modem because your internet will not work with the new modem until you call and tell them that you have a new one. You may have to tell them some numbers that are printed on the box or on the modem, so save the box. When I told the tech I had the SURFboard, he indicated that I had made a fine choice. Of course, you must return Bright House's modem to them. You can turn it in at the office. Make sure you get a receipt for turning it in, and keep the recipt.
Check Your Bill — Is the Rental Fee Gone?
I've had my own modem since August 2014. When I first got it, Bright House was having problems adjusting the billing. The first month I owned my own modem, I got a bill as usual for the modem rental. Oops. We called, and they gave us a credit for the overcharge. The next month, the same thing. The rep we talked to said that this procedure was the best they could do — they couldn't make the rental charge go away permanently. We would have to call and complain every month. My wife wrote a letter to the corporate headquarters, and the person that responded was able to make the billing problem go away.