I found a nice selection of colorful skins for laptops, phones and iPads at www.decalgirl.com.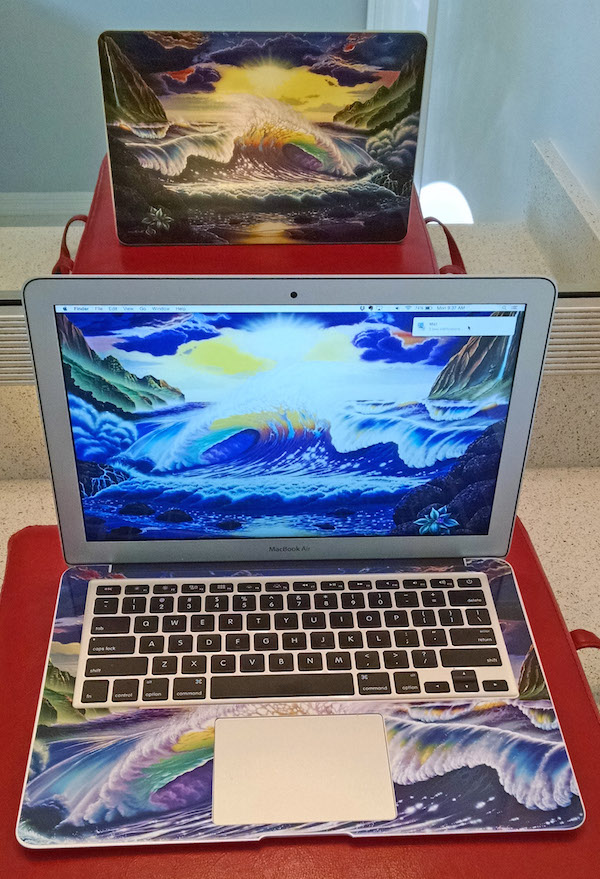 I got one of these for my MacBook Air, and I really like it. My wife saw mine, and instantly ordered one for her computer.
They have hundreds of designs to choose from, and sizes to fit many different devices. Your order will come with a code to download a matching desktop pattern.
The vinyl skins are primarily for decoration and personalization, not protection, although they may provide some incidental protection against scratches.
This was easier to install than I expected. If you have done this type of thing before, you will know how tricky it can be to get the decal in exactly the right place. Fortunately these are really nice in that respect, because they don't stick tight until you press them down. You have a chance to move things around and get them just right before you lock them in place.
When ordering, you have the option to have a cutout in the design for the Apple logo, or not.