I tried out the Drop Tech Case for iPhone 6 from gumdropcases.com . [Disclosure: MacMAD received a review copy of this product.] Gumdrop makes a variety of case sizes and styles for various devices. This particular case fits the iPhone 6 or 6s.  It currently [Oct 2016] retails for $39.95.
Like many rugged cases, the Drop Tech case is a two-part case with an inner and outer case. In this case, the inner case is hard plastic, and the outer case is softer and more resiliant. This is opposite of some cases which feature the softer case on the inside. I think the inner and outer cases are a good idea, but don't think it makes much difference which is on the outside.
Immediately on opening the package, I encountered the problem of how to open the case to install it. There were no printed instructions. I visited the web site and watched the install video, which still didn't make  it clear. I had to email the company.
To install or remove the case you need to stretch the outer case over the inner case. The outer case is quite rigid when new and difficult to get hold of.  The tip I got from Gumdrop was to open the flap that protects the lightning connector, and begin to stretch the case at the thin section near that connector. With this hint, I was able to open the case.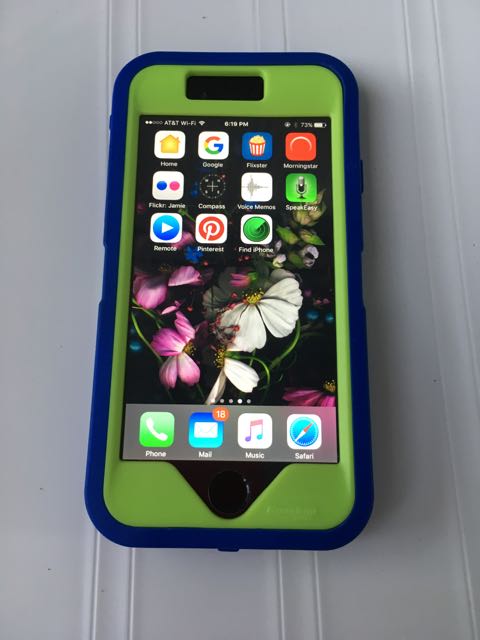 The Drop Tech cases are available in a good selection of colors. It's nice to be able to get something that differentiates your phone from all the other phones out there. There are two bad things that can happen to your phone. First, it can get broken in a fall or similar accident. Second, it can get lost. Bright case colors help you see your phone, say, in a dark restaurant and make it less likely it will get lost.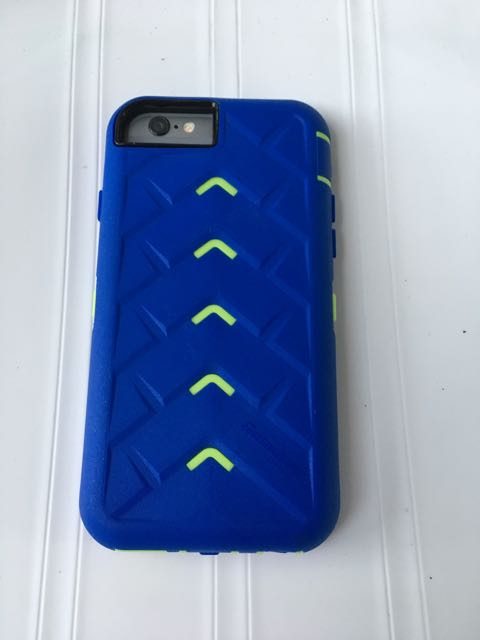 The case has plastic flaps that close off external ports on the phone. It won't  make your phone waterproof, but it should certainly improve resistance to rain.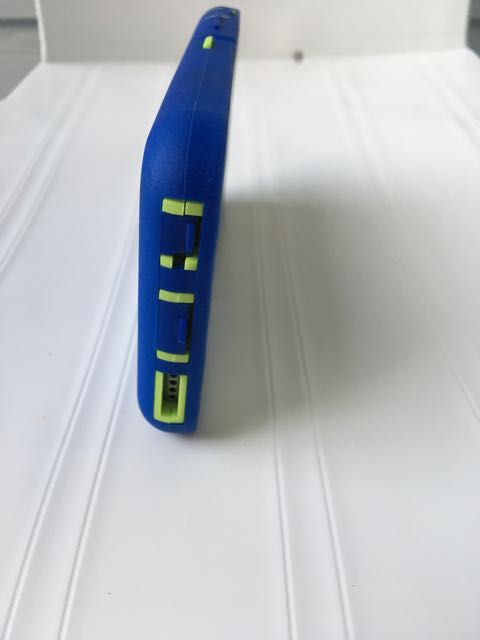 Pros
Sturdy case protects against drops and other damage
Built-in Screen protector
Nice choice of colors
Removable Belt clip/holster/stand included (not shown)
Cons
Expensive (more $ than some Apple cases, which set the standard for high prices)
Too thick for many pockets and purse slots
Impairs access to Touch ID (a problem shared by many iPhone cases)
Difficult to install or remove
Bottom Line
If you are the kind of person who breaks your phones or subjects them to a lot of drops and falls, this is a good case for you. If your usage pattern is more gentle, this case will probably be unneccessarily bulky.