Here's one of my favorite Mac tips. This is a workflow tip. Most of the time, when opening a file in an application, you are not doing this in isolation. You are working on a project. There may be many steps and many files. You probably have the project folder already open in a Finder window.
When you select File/Open in the application, however, it shows the last place you opened a file, which is probably not where you want to be. It's irritating to have to navigate from there back to the project folder which you already located in the Finder once.
You don't need to do that. You can drag the icon of a file or folder into the open-file dialog box. Unlike dragging to a Finder window, it doesn't copy or duplicate anything. Instead, it instantly navigates the open dialog to the folder containing your file, with the file selected.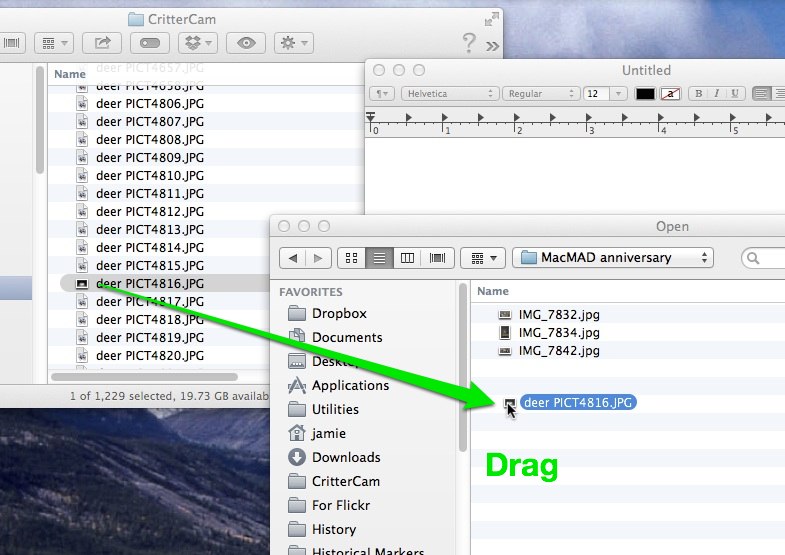 As soon as you drag it in, the dialog shows the dragged file selected in its enclosing folder, ready to be opened.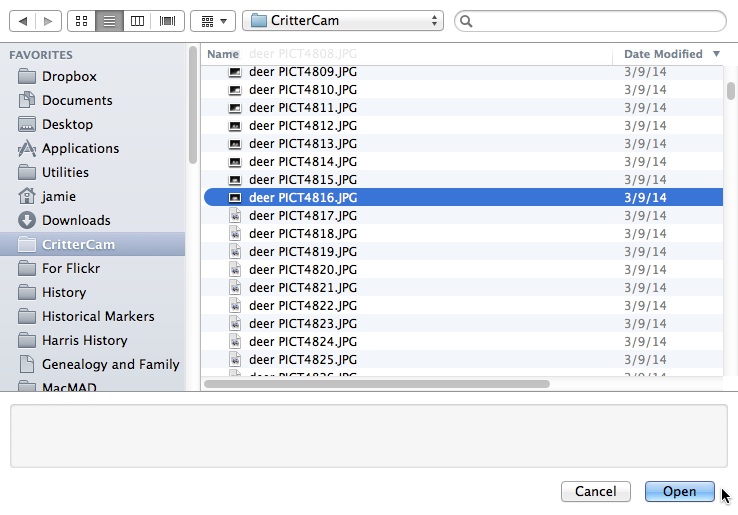 Congratulations, you've just saved who knows how many clicks navigating to the desired folder.