Using Your iPad with Bose Sound Dock
If you have an older Bose Sound Dock for your iPod or iPhone, you may be disappointed that it doesn't work with newer devices. Somewhere along the way, Apple changed how iDevices get charged. If your Sound Dock uses the older FireWire charging scheme, but your i-device uses the newer USB scheme, you'll get a curt message that charging is not supported with this accessory.
All iPads use the new USB charging scheme, but beyond that, an iPad won't even fit in the Sound Dock.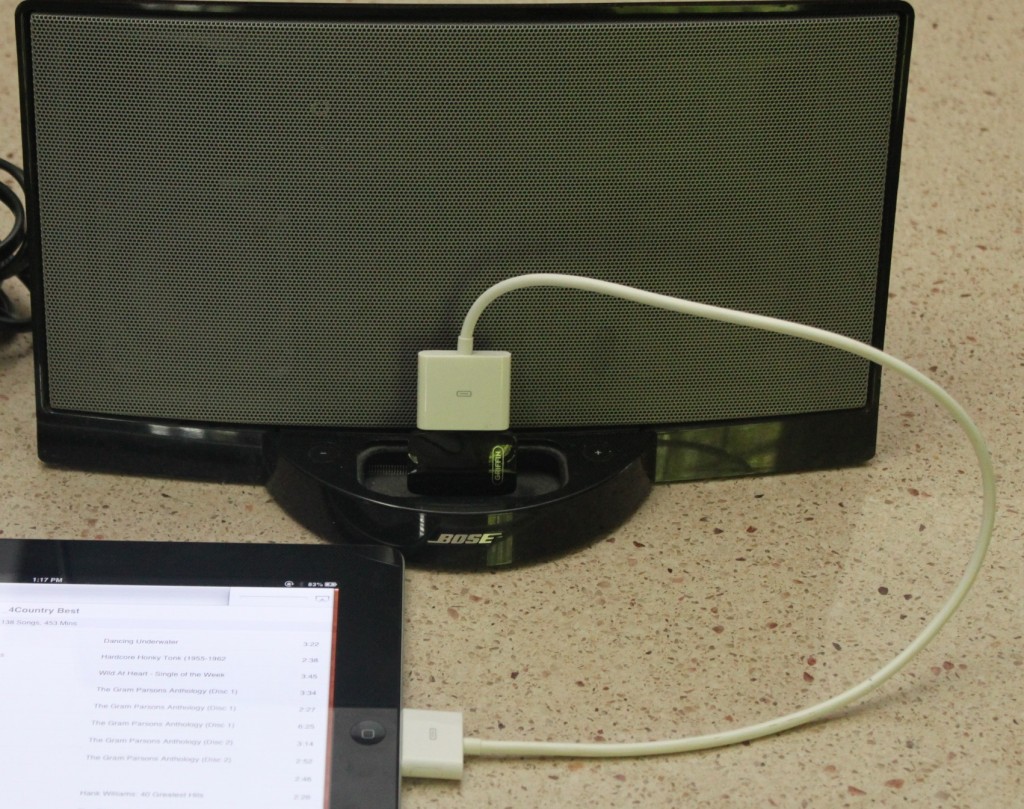 So, here's a pair of inexpensive gadgets that will overcome these problems. I used the 3031-FWUSB Charge Converter from Griffin Technology. This is hard to find, but a similar item is this one from Scosche.
Next, you need a short cable to free your iPad from the confines of the dock. It might not be a bad idea for the iPhone also, since it gets a bit precarious balanced on top of the charge adapter. I got the RadTech Dock Extender. Unless you need a longer one for some reason, get the shortest cable available.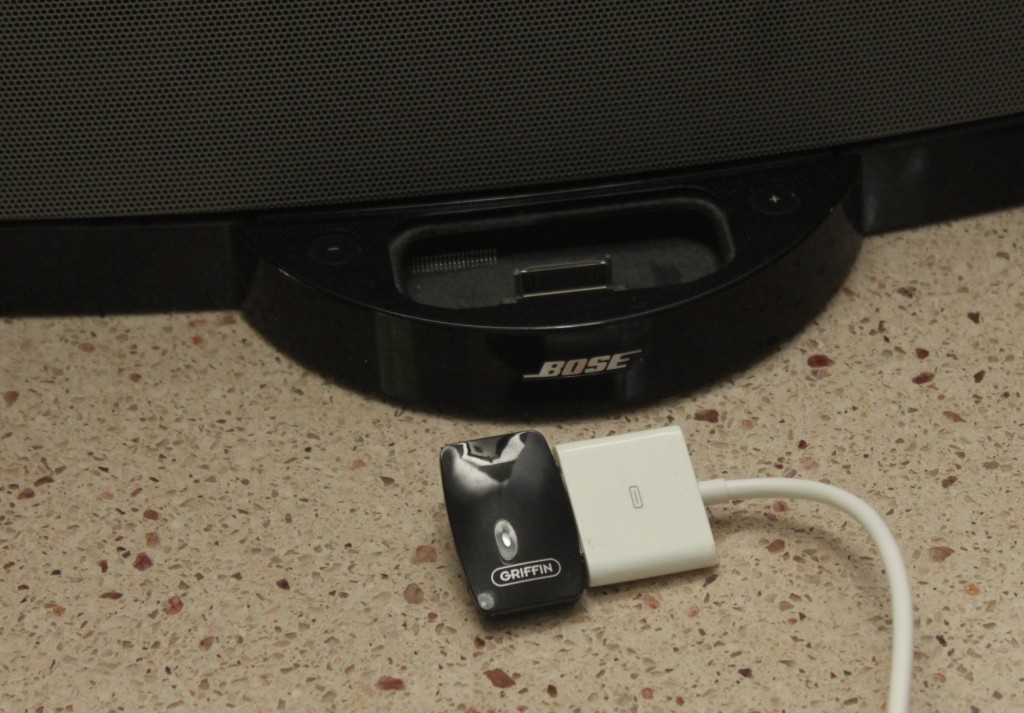 For this set-up, order matters. The charge adapter goes into the dock, followed by the cable into the charge adapter, and the other end of the cable to your iPad, etc. If you reverse the order and put the charge adapter on the other end of the cable, it won't charge.
So, you should have something that looks like this: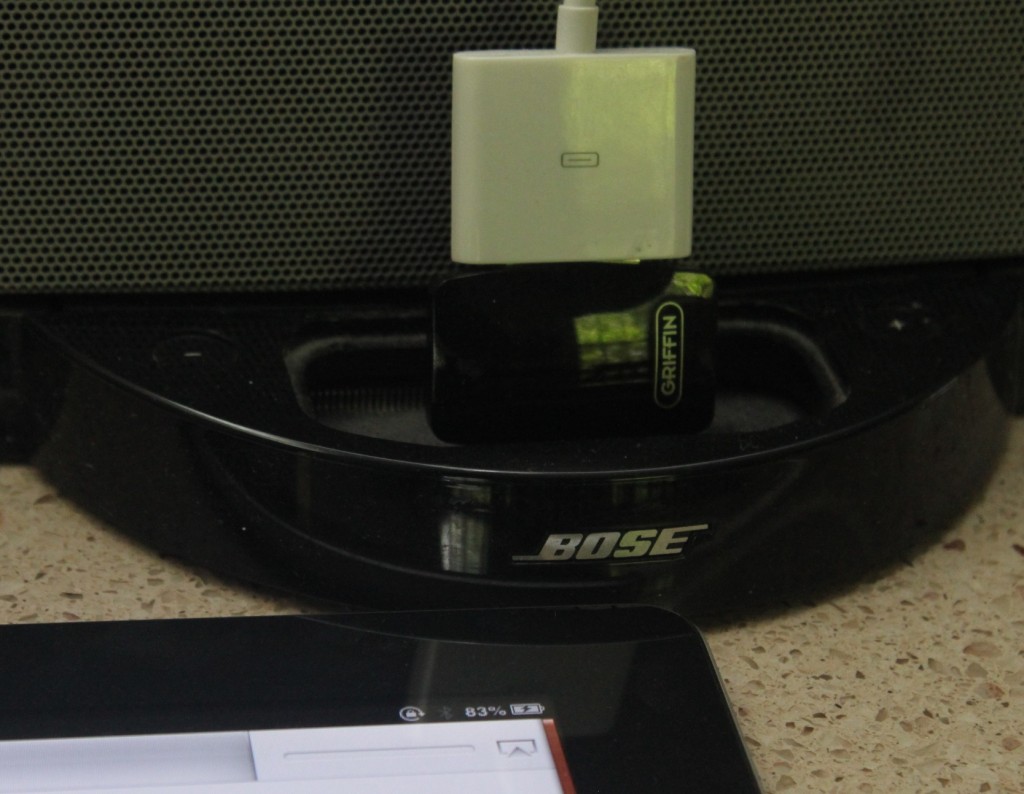 The Bose Sound Dock is a great-sounding accessory. The right adapters keep it playing with your newer gadgets. The same general idea can keep some of your other accessories functioning. This might work with some older car docks or accessories as well.
I got a report that the following adapter worked with an iPhone 4S and the old Bose Sound Dock:
CableJive dockStubz Charge Converter and 30-pin Pass Through Adapter for iPhone, iPod, and iPad.
This also worked with the extender cable above, although the cable isn't strictly necessary for the iPhone like it is for the iPad. I know that the setup pictured works with iPad versions 1 and 2.
This article is a re-post originally published in 2010, reproduced here after the blog recovered from  some Indonesian junk that was going around. (Hacked by Indonesian script kiddies.)